Monday, May 2 is my last day of teaching. Not that I will never step into a classroom again, but it marks the end of my full-time employment by Macalester College. My responsibilities for the future will not require any teaching. I am looking forward to the freedom this phased retirement will bring to focus on my writing and other educational activities, but I also approach this date with some sense of loss. For forty years, I have defined myself as a teacher first. I am taking advantage of this column to reflect on a few of the lessons I have learned over these four decades in the classroom. Here is a plethora of resources for all you hippies, bohemians, and free spirits who are trying to build better lives for yourselves and your families. We have different career strengths to other personalities and this means that there are some career areas that they are very well suited for. Likewise, there are others which they may well find challenging.
Others are not always so lucky. They fall into the additional trap of addiction and become chronically homeless. I'm a compositor in a VFX house in Canada, and I just found your podcast. I love it, although most of the material seems to be geared towards the beginner so far.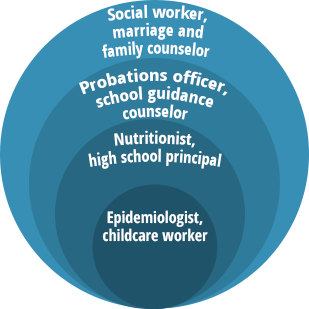 Athough these jobs because they use LEGO bricks as a medium, they are quite different in their job responsibilities. Employment trends and actual job listings differ by state and by metropolitan area within the US States. There's certainly a sense of accomplishment when you finish a shot and a project.
Supervisors or your manager may be able to place you into a better work arrangement or if not, will appreciate your forthrightness in saying you cannot stay in this position. Thank you. I tend to become overwhelmed by other energies and withdraw. It's nice to have some positive reinforcement regarding this subject. I appreciate your article.
For the full functionality of this website cookies are needed. Please activate cookies and refresh your browser. After the refresh a cookie management dialog will be shown. We ENFPs want a job we enjoy, one that we find fulfilling and that is meaningful to us. We want more than just a paycheck at the end of the day.
SAIT hosts two semi-annual career fairs to connect our students and alumni with potential employers. Our next career fair will take place on March 7 and 8, 2017. But just imagine yourself standing in front of a store in a busy shopping street handing out flyers. People ignore you, give you a grumpy look. It's cold and it just started to rain.